What are the symptoms of black mold exposure?
If you find black mold on your property, there's no need to panic. But black mold presents more health risks to sensitive groups like those with respiratory conditions or immune conditions.
Black mold exposure symptoms
According to the Centers for Disease Control (CDC), black mold spores can generate cold- or flu-like symptoms such as:
Stuffy nose
Wheezing
Skin and eye irritation
Longer exposure can cause more serious symptoms like:
Fever
Shortness of breath
Nausea
So while black mold probably won't kill you, it can make you feel sick and should be removed as soon as possible.
The short answer is—not really. But that doesn't mean you should keep  mold as a pet.
Everyone has different levels of tolerance to allergens like mold spores, but that's all black mold is—an allergen. Those with asthma, respiratory allergies, or immune suppression will feel the effects of  mold's mycotoxins more than most folks.
As one source put it, "Previous reports of 'toxic mold syndrome' or 'toxic black mold' have been shown to be no more than media hype and mass hysteria."
But whether you feel  mold symptoms or not, it's best to get rid of black mold as soon as you find it.
How does black mold get inside a house?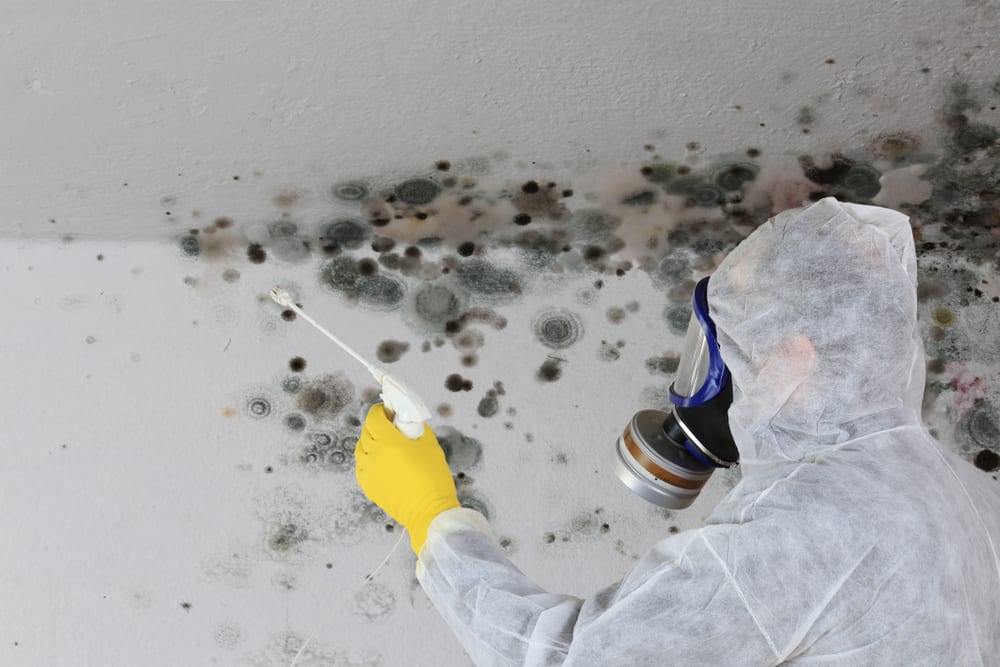 Mold spores find their way inside by hitchhiking on clothes, pet fur, and air currents into your home. But spores can't get comfortable without plenty of water. This is why you'll usually find black mold around water-damaged areas impacted by plumbing issues like floods or leaky pipes.
Materials like drywall, carpet, or gypsum board can soak up water, creating a perfect home for a black mold colony. If you find water damage at home, it's crucial to remove all the affected materials to prevent mold from growing.
A water leak sensor can alert you to leaks in hard-to-reach places where the water damage would otherwise go unnoticed.
Nobody wants  mold in their home or building. Follow these rules to reduce the chances of mold on your property.
Watch for water
Flooding, leaky pipes, and malfunctioning appliances can all cause water damage. Once water seeps into a porous surface like drywall,  mold and its cousins are likely to appear. Water detectors can help you catch faulty appliances and leaks early.
If you do find water damage in your home, treat it and cut off the problem area's water source as soon as possible. You'll also need to remove flooring, ceiling tiles, or any other material that was affected by the water.
Keep it clean and dry
It never hurts to clean regularly. Make sure humid areas and rooms with plumbing get regular spot checks. Add mold and mildew removal products to your cleaning routine, especially for the bathroom and kitchen.
Mold thrives on moisture, so use dehumidifiers in humid areas of your home like bathrooms, basements, or closets. We like this Honeywell dehumidifier because it includes a built-in water pump for maintenance-free operation.
Aim to keep the humidity in your home below 50% to inhibit mold growth and other allergens like dust mites.