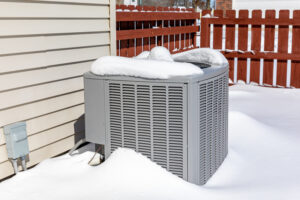 The changing of the seasons is a good time to schedule HVAC maintenance. It's best to schedule a semi-annual system checkup for the fall, to ensure your heating system is ready to perform when you need it most. Make sure you check your air filter every 30 days and wait no longer than 90 days to replace it. Keep plenty of backup air filters on hand so you don't have the excuse of not having a replacement available.
What Does HVAC Maintenance Include?
When you choose Barstow and Sons to maintain your heating equipment this fall, you can expect the technicians to address your system's unique needs. Every tune-up is a little different, but you can always expect the following to take place:
Inspect and tighten electrical connections
Check the thermostat and control systems
Check the blower components
Lubricate moving parts
Check fuel connections for leaks
Inspect and clean the furnace burner
Check the ignition switch
Inspect the heat exchanger for cracks
 HVAC Maintenance Tips Before Winter Comes
1- Clean the Compressor:
Your heat pump's outdoor compressor can be easy to ignore, but it needs a regular checkup. Make sure the sides of the unit are clear of vegetation and debris, allowing adequate airflow to the coils. Check for cracked and bent fan blades, and clean any dirt from the fan. If you do not use a heat pump, consider covering the compressor unit for the winter to protect it from the elements.
2-Check your air filter
Make sure you replace your air filter regularly (about every one to two months)
Dirty air filters can restrict air flow and put more of a strain on your heating system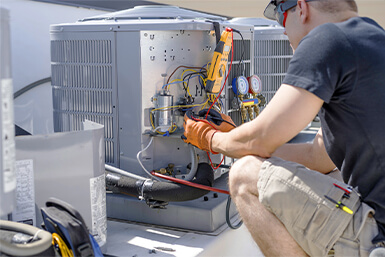 3-Program the Thermostat for Winter
If you don't already have a programmable thermostat, consider installing one this fall. It allows you to program temperatures based on your schedule for maximum energy efficiency without sacrificing comfort. Now's the time to switch from cooling to heating, which may also involve adjusting the pre-programmed schedule based on your family's habits during the winter season.
4-Cover your A/C condenser outside, if you have one
The harsh elements, or even rodents looking for somewhere to stay warm, can damage your A/C condenser in the winter months
Purchasing a fitted cover can prevent damages like this from occurring
5- Clean the Blower Fan:
The furnace blower may have accumulated dust over the summer, and you don't want to blow it out into the building. Remove the furnace fan cover and clean the blades with a brush and shop vac. Check the fan blades for cracked or bent fins, and if necessary, replace the blower unit. If the fan is belt driven, inspect the drive belt for cracks and fraying, and replace the belt if necessary.