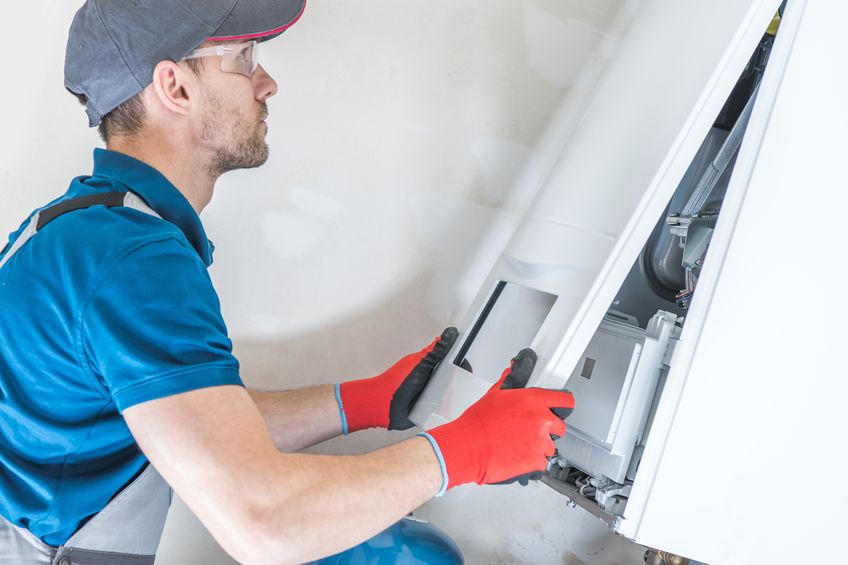 It's a good idea to hire an HVAC company to inspect and do maintenance on your system every fall and spring. With continuous usage such as this, an air conditioner can be under plenty of strain, and it can eventually break down. To prevent this from happening, it is good to perform routine HVAC maintenance and catch the problem before it occurs.
Moreover, apart from HVAC system repairs, completely replacing an air conditioner is even more costly. It is thus imperative to adopt the essential tips for preventing costly HVAC repairs. The sooner you realize that there is a problem, or the more checks you deploy to avoid a problem from occurring in the first place, the lower will be your HVAC maintenance costs.
HVAC Maintenance Tips
Clean the Condenser or Heat Pump
Outdoor air conditioners and heat pumps can get notably dirty, causing the system to work harder to create the necessary cold and warm air you want in your home. Cleaning the condenser and heat pump reduces the likelihood of damage to any internal components. You should ensure that there is no debris on the top and sides of your outdoor air-conditioning pumps and units. Use your garden hose on the fins, making sure that you get in between the crevices to get all the gunk out.
Close Your Gas Valve
If your furnace runs on natural gas, make sure you close your gas valve in the summer when you don't need to heat your home. Natural gas can leak from your unit and can become a dangerous situation. If you're renting a home and are not familiar with the maintenance history of said home, it's best to be on the side of caution. HVAC Tips for Summer
You wouldn't believe how many times we're asked about the best energy-saving tips for summer or summer thermostat settings. No, there isn't really an ideal AC temperature to save electricity, but here are some summer HVAC tips that we know will help you maximize your HVAC efficiency. Here are our seasonal HVAC tips for summer.
Set Your HVAC Unit at the Optimal Temperature
While the temperature that you set on the thermostat will largely depend on personal comforts, many systems will have an optimum temperature level that ensures they will continue to use the energy efficiently. You might look at the owner's manual to figure it out, or you could ask your service technician to help you find the most energy-efficient temperature. You want to avoid fluctuating the temperatures too often because this will make your HVAC unit work harder, and then it won't be working as efficiently as it could be.