Top Hat Home Comfort Services in Ottawa
Top Hat offers clients what it refers to as "home comfort services in Ottawa". Aside from testing indoor air quality and professionally cleaning air ducts, there's a range of home improvement, maintenance, and repair services on the company's menu.
The company can accommodate 24-hour emergency services for air conditioning problems, as well. To lessen the burden of paying for these services, flexible financing options are available to clients (subject to pre-approval).
As for duct cleaning and maintenance, Top Hat Home Comfort Services takes pride in its comprehensive and thorough systems, tools, and technicians. It can also install air purifiers to maximum air quality in between air duct cleaning schedules.
Air Duct Cleaning Process – Ottawa
Air duct cleaning is a method of getting rid of dust and contaminants within your ductwork. There are supply and return air ducts in this procedure, along with registers and diffusers in each room. Furthermore, large negative air equipment are used to remove all dust and debris, preventing allergens from re-circulating throughout the home.
The technician uses special tools to remove dirt and debris in the system, followed by a meticulous sanitizing process to ensure a clean and sanitized system. Finally, there will be an air filter change and final testing of the system performance to assure everything is back to working flawlessly.
Benefits of Air Duct Cleaning Services in Ottawa
Here are some of the many amazing benefits of having your air ducts cleaned professionally:
1. Cleaner Living Environment
Getting your air ducts professionally cleaned means reducing the dust that was circulating throughout your living room, on your furniture, your bed, your floor, you name it. It's just about everywhere. Thanks to professional and thorough air duct cleaning, you can lessen your interior cleaning and dust for a clean and fresh home.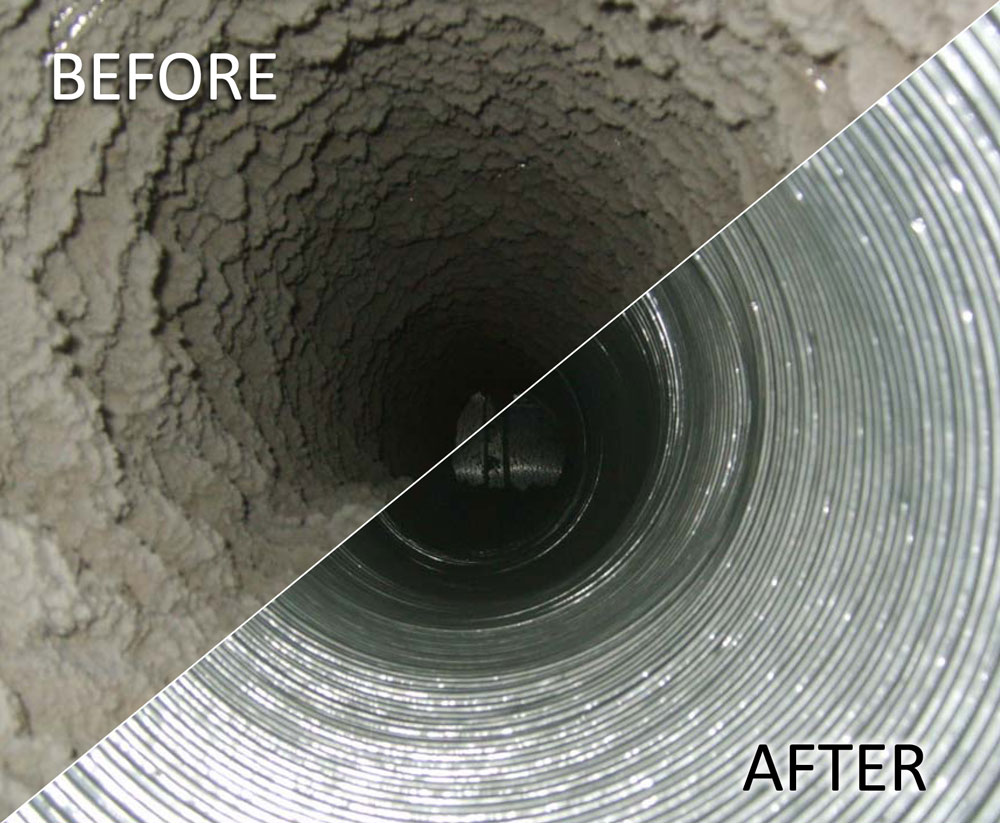 2. Better Airflow at Home
A heavy build-up of dust and debris limits airflow from the furnace and air conditioner. This results in your system needing to work harder to heat or cool your home and decrease efficiency. Consequently, a clean system can reach its peak efficiency and give the most cost-effective performance for your bucks.
3. IT ELIMINATES AWFUL ODORS
Paint fumes, tobacco smoke, cleaning agents, mildew, and food contribute to smells in the house. Stale odors may get trapped in the ductwork and repeatedly flow throughout the home. Bacteria and mold can also grow in the ducts and emit awful smells. When neglected, rodents and other critters make their way into the ductwork and leave behind some droppings. Others get trapped, die, and decompose, emitting stinky odors. Even after opening the windows or using air fresheners, such smells don't go away. Duct cleaning helps eliminate contaminants and dead critters and discourages insects from nesting since they are less likely to find hiding spaces in clean ducts. This will restore a fresh smell to your house.