Cleaning your gas furnace  is a job that needs to be done and done well to ensure that your home is operating in an efficient manner. Staying up to date on routine home maintenance not only saves you money in the long run, but it ensures that your home is safe and secure. One piece of equipment in the home that many homeowners are unsure of how often to maintain is the furnace.
Gas Furnace Maintenance (preferably every year)
Vacuum the burners and area around the furnace.
Clean out flue pipes and check for rust or leakage.
Clean the furnace blower.
Examine the flame sensor, fuel line, pilot light, and thermocouple.
Check the gas pressure.
Inspect the condensate line and remove any clogs.
Check the heat exchanger for cracks, corrosion, or blockage.
Lubricate moving parts.
Test thermostat and safety controls, calibrating as necessary.
Test and adjust gas or electrical connections.
Recommend any needed repairs.
Cleaning Your Gas Furnace
One of the biggest culprits of a faulty gas furnace is a dirty filter. This is an easily avoidable issue if you make it a point to change your filters regularly. A good rule-of-thumb is to change your filters every two to three months and to have the furnace fully cleaned once a year. The best time to clean your gas furnace is during the warmer months where you do not need to heat your home.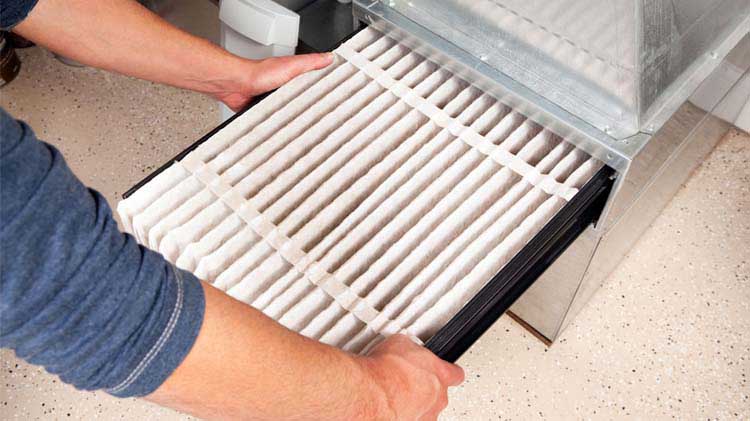 Benefits of Annual Gas Furnace Servicing
Preventative maintenance against costly (and avoidable) expenses: usually try to  find one or two little problems that aren't causing any immediate issues, but that could lead to bigger problems over time. By being proactive about these problems and having them fixed during a regular maintenance visit, you'll avoid the development of major issues and save yourself big bucks in the long run. Extensive repairs during busy winter months are pricey. Little fixes in the fall aren't.
Increased energy efficiency and reduced power bills:  as we all do we use a lot of heat during our Sacramento winters and the energy bills can get pretty pricey. During maintenance, your service pro will make sure your furnace is running at peak efficiency so that it isn't draining your wallet all winter.
Extend the life of your gas furnace—and entire HVAC system: A healthy furnace free of leaks, cracks, and blockages can run with ease for many years without major problems, so keeping it maintained can save you from prematurely forking over the cash for a new furnace or an entire HVAC system.