Dryer vents need to be thoroughly and professionally cleaned on a regular basis to keep your dryer running effectively. Most folks don't really give a thought about getting the vents of the dryer cleaned. As a matter of fact, there are a multitude of benefits to removing dryer vent clogs. This also results in decreasing the growth of pollutants and allergens as well as reduced costs in your utility bills
Reduce your risk of potential dryer fire.
Every year, fire departments across the US respond to home fires caused by dryers according to the National Fire Protection Association. These fires usually caused by lint accumulation, meaning a lack of dryer vent cleaning can become a dangerous situation quickly. Cleaning your dryer vents annually will significantly reduce the chances of dryer fire.
For 40 years, All American Air has been serving St. Johns County. Our expertise in Dryer Vent Cleaning will help keep your home safe and comfortable. We take great pride in providing quality service, in turn gaining a customer for life.
Save Energy
When the vent line of your dryer  clogged, the running time will have a tendency to increase. This results in excess energy expenditures of up to thirty dollars a month. The accumulation of line or other vent line blockages will cause inefficient dryer operation and a restriction in vent lines. This might even cause your machine to go to a complete stop for no apparent reason. In fact, lint can block even new dryer which cause your running time to dwindle over time. You may not even notice what is happening. To maximize energy and efficiency annual vent cleaning  highly recommended. You end up saving money since you won't have to pay for all the extra run time costs month after month.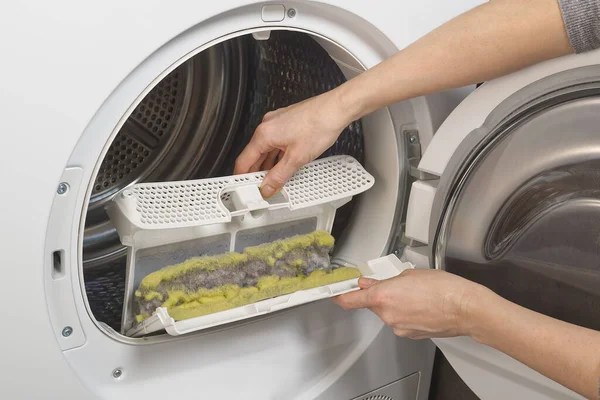 Extend the Life of Your Dryer
Usually, a dryer that takes more than once cycle for drying a single laundry load will cause the owner to think there is something wrong with the machine. The usual culprit  actually accumulated lint in the vents of the dryer that cause the dryer to work less efficiently or to stop working altogether. Clogging in the dryer vents result in a shorter dryer lifespan. On the other hand when you maintain the vents of your dryer properly, this helps your machine work at maximum performance and at the same time, helps in extending the life of your dryer. In the long run you end up saving money by not having to get your machine replaced quite so often.
Your clothes will dry faster.
By cleaning your dryer vent, you will notice a significant improvement with the amount of time it takes to dry your clothes. With moist, hot air caught insider your dryer drum, the extra time it takes to dry your clothes has a negative impact on your system, your clothes, and the lifespan on both.